A holiday is coming you've planned, paid and packed but then you remember, what about your dog?
You've reflected on possible ideas and decided dog minding in the family home is the best option to look after your fur-baby whilst you're away on a trip or at work.
But how can you find the perfect pet sitter for your pooch?
We've put together 5 tips with a little help from Chiara Hesse at FindADogMinder, a pet care marketplace connecting dog owners with pet sitters all over Australia.
First up, you should ask yourself these questions:
Do you want your minder close to where you live or work?
Does your dog need a large yard or is space less important?
Is it okay if your minder has a dog of their own?
How much exercise will your pooch require?
The more you know what you want from a pet sitter is a step closer to finding the perfect one!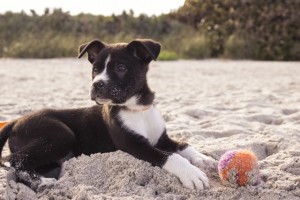 Location May Be Key
If you're a regular traveller then finding a sitter in your local area may be easier and important for you. But you can also search for minders in another area if you're happy to drive a little further.
Keep Your Options Open
Contact two or three different sitters to get a first impression. You will quick get a feel for which of them suits the best for your fur-child and then it is an easy decision. Don't hesitate to mention any specific need for your dog like medication or special food.
Meet & Greet Your Pet Sitter
Meeting the minder before you travel is essential. This will give you peace of mind that your dog will be in good hands and become comfortable with his new surroundings in preparation for drop off day. You can also ask all your questions in advance so that everything is clear before the drop-off day.
Maintain Routine
It is very important that your dog gets his daily routine. Nothing can be more annoying for a dog than changing their routine. For example, if your pup is used to regular twice-daily walks then your minder should be capable to do this. The same goes with diet or any other exercise.
Keep In Touch
Request that your dog minder provide regular updates whilst you're away – via email, SMS or even by sending a cute pic.
To search for an insured and reviewed minder in your area visit FindADogMinder.com.au or watch this video..
Comments
comments